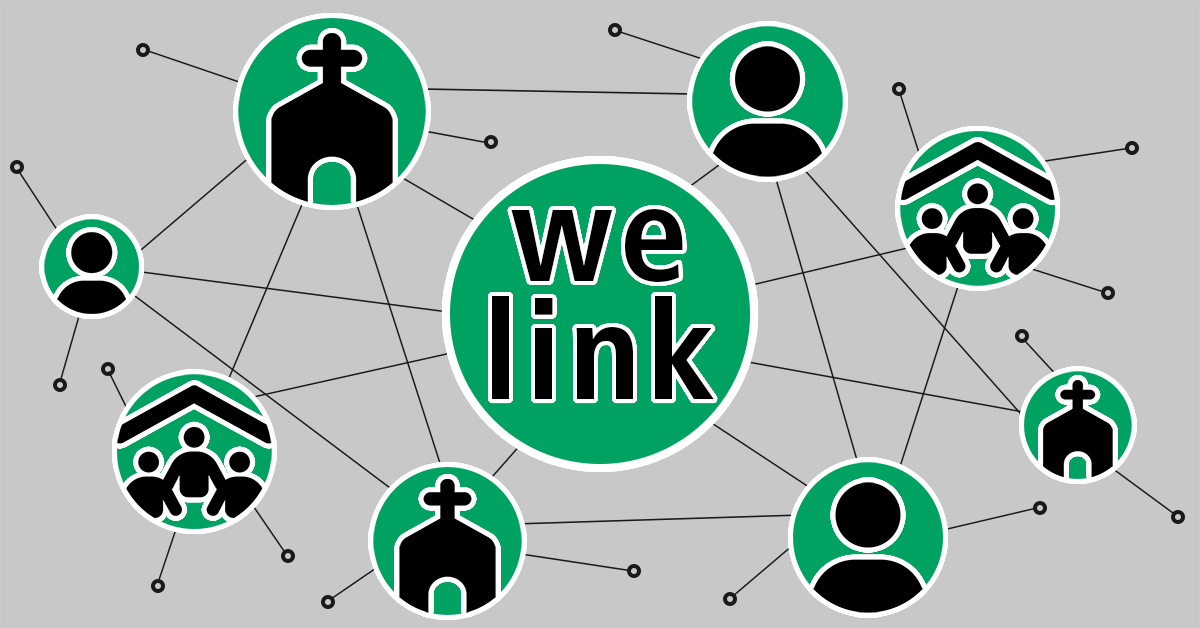 weLink is a monthly email newsletter that helps in connecting congregations of Indiana Michigan Mennonite Conference.
Subscribe
From the Missional Leadership Team
In the winter of 2007 I came across a list of open positions in the conference. My first thought was "Hmmm…I could enjoy being more involved with conference – this might be a good time in my life for that."  But the thought faded as I read over the list. Nothing sparked, and I laid it aside. A few weeks later I got a call asking if I'd consider serving as the IMMC rep to the MCC Great Lakes Board, and I chuckled. The Spirit had prepared me for that call. I knew the timing was right, and here was a position which had failed to make that list, but was just the fit I was looking for. 
This summer the Missional Leadership Team is working to fill two vacant positions on the Gifts Development Team, the team that does that important work of collecting and brainstorming names of people across the conference who might be called to various positions, and then calling to invite them.
This is Spirit work –it is the Spirit who gives gifts to the Body and calls us to take our places in doing the work. It is particularly challenging and exciting Spirit work at this time in our conference since we have committed to distributing power and leadership more equitably across ethnic and cultural lines, which means strengthening and broadening our relationships and knowledge of each other and the gifts that we have to offer.   
The MLT trusts that the Spirit is at work preparing a few of you for this Gifts Development shoulder-tapping task. We are listening to Spirit nudges and your nudges!  If you believe that you or someone you know has the calling and gifts to serve on our Gifts Development Team, please submit their name and congregation to me (brenda@bentonchurch.org) or the conference office (imoffice@im.mennonite.net ).  
And marvel with me at way the Spirit moves, giving even the smallest gifts, and then the recognition "Here's the piece that fits for me now!" – all in the service of the big big work of healing and abundance for the world God loves!   
-Brenda Meyer, Moderator
Celebrating
God's love! God is love, God loves us, and Love casts out fear. Thereby, we are empowered to love one another!
Meaningful worship and fellowship at Annual Sessions June 17-18, along with challenge and inspiration to continue engaging the world God loves as we continue Growing our Intercultural Witness.
Gifted musicians from Piedra Viva Mennonite Church who led our worship sessions at Annual Sessions.
Lucy and Simon Muange and the vision they shared at Annual Sessions for planting a church in Detroit, especially focused on Congolese persons.
Strong financial giving for the fiscal year that ended June 30, 2022. This allows our staff to continue active support of our pastors and congregational leaders in their ministries.
Connecting
Craig Oury and Shawn Gerber have been on the same fantasy football team for 17 years and met in person for the first time ever at IMMC Annual Sessions 2022! Craig is a pastoral team member at Shalom Mennonite and interim pastoral team member at First Mennonite, Indianapolis; Shawn is a chaplain at IU Health and a member of Mennonite Fellowship of Bloomington.
Pastors from Prairie Street, Hively Avenue, and Fellowship of Hope are planning a joint worship service in downtown Elkhart for Mennonite churches in Elkhart on July 24.
Joanne and Sharon have been meeting monthly via zoom with other conference ministers in MCUSA.
Joanne preached at Fairhaven in Fort Wayne on June 25 and connected with the congregation over lunch afterward.
Credentialing and Leadership Development
Steph Wieand has been called by her congregation, Berkey Avenue Mennonite Fellowship, to serve half-time on their pastoral team, beginning in August.
Becky Helmuth will be installed as transitional pastor at Hudson Lake Mennonite Church on July 24, with Sharon Yoder officiating.
LET continues to work at updating the Framework for Pastoral Growth to make it accessible and useful for pastors. LET is also looking ahead to a Congregational Coach resourcing session as well as Pastors Gathering in the fall.
Financial Update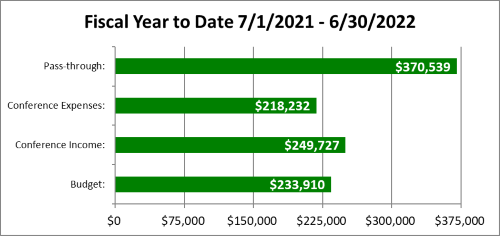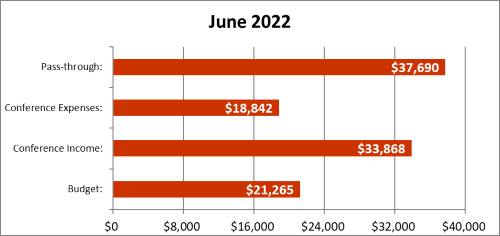 From Amigo Centre
Amigo Centre's Annual Report was accidentally left out of the Report Book for Annual Sessions. View in English or E

spañol

. 
Amigo Park – Is open! Call to check for availability. Phone: 269-651-2734 – leave a message for Caz and Sheila.
AMIGO POSITIONS AVAILABLE: We are taking applications for Program Director, Food Service Director, and a cook!  If you or someone you know has interest in any of these positions, please reach out to us by calling us at 269-651-2811 or emailing Jessica at Jessica@amigocentre.org.
Amigo Summer Camp Camp is almost over! We have added one more week of residential camp – July 24-29. Signup today!
Save the Date: Amigo Bike Michiana for MCC is scheduled for September 16-18. If you would like to become a sponsor, contact mandy@amigocentre.org. To register or for additional information, go to our web site: https://www.amigocentre.org/amigo-bike-michiana.html
Amigo Scrapbooking, Crafting and Sewing Retreats. Online registration is now open for the dates listed below. See the web for additional details.

September 22-25
December 1-5