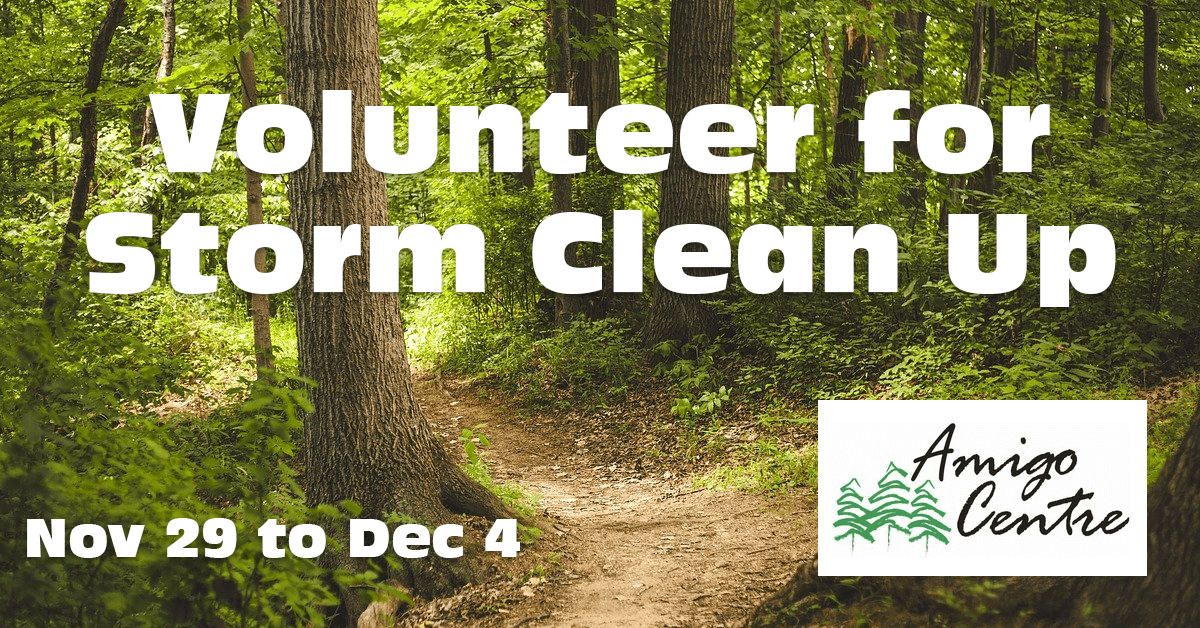 Storm Clean-up at Amigo Centre
Amigo Centre is grateful for to have had many people help with the clean-up following the significant damage sustained during a storm in August of 2021. A logging crew was also brought in to do a salvage-harvest of the downed and damaged trees. With the logging crew nearly finished, it is time to begin cleaning up the trails so that they can once again be used.
Plans are being created for a clean-up blitz from November 29 to December 4, from 9am to 4 pm each day. Large machine and tractor operators have been arranged, but volunteers are needed to run chainsaws and move branches.
To volunteer, contact Cheryl at (269) 651-2811, extension 105. It is important to let Sheryl know if you plan to attend so that enough food can be prepared for volunteers.