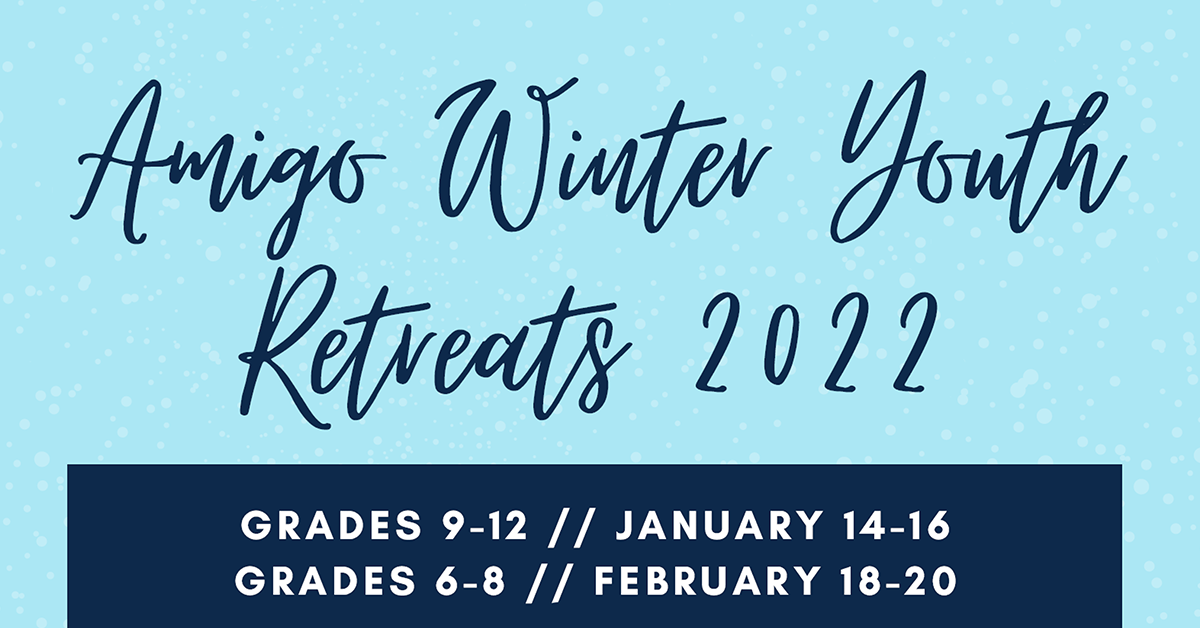 Amigo Winter Youth Retreats
Amigo Centre is excited to be planning for Senior High and Junior High Winter Youth Retreats for 2022! Below are links to the letter and flyer/poster, along with a tentative schedule. For additional information, see their website.
Conference invites you, even if you do not have family members attending one of the retreats, to pray for these retreats. These are formational times in the lives of young people and can provide important opportunities for faith development and bonding with peers and mentors.