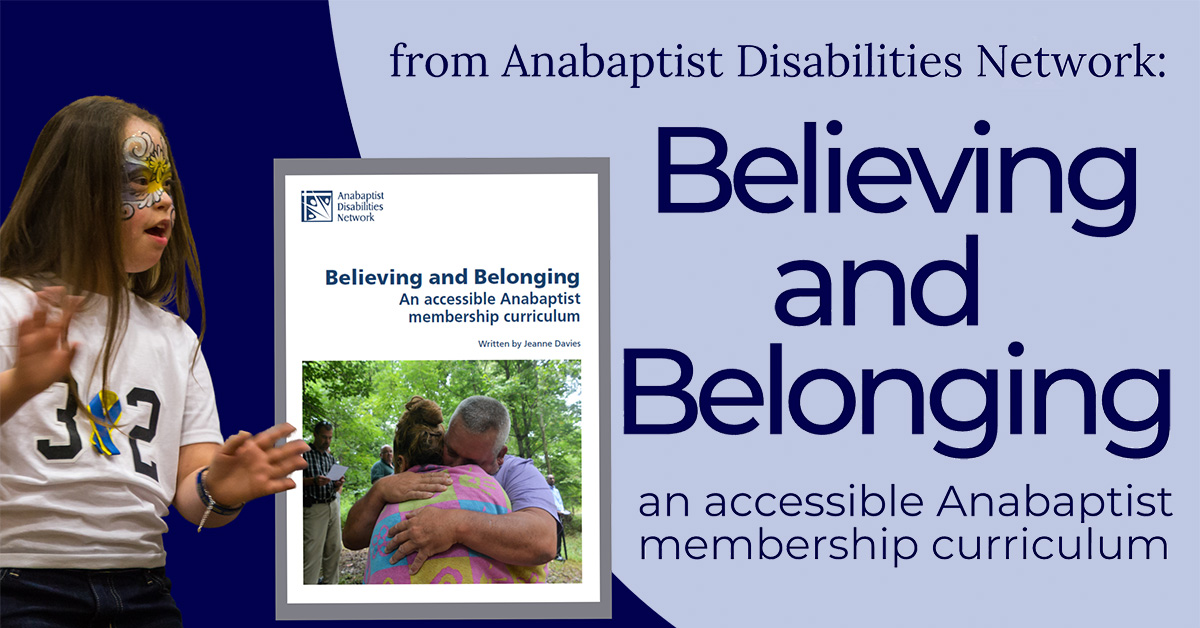 New Baptism Curriculum for Adults with Intellectual Disabilities
Anabaptist Disabilities Network has published "Believing and Belonging: An Accessible Anabaptist Membership Curriculum" for youth and adults with intellectual disabilities. With captivating illustrations, activity-based learning, and an Anabaptist perspective, this is an important new tool for communities working towards full inclusion.
This curriculum has 36 lessons covering God's first people, the story of Jesus, the story of the Early Church, Anabaptist beliefs and practices, and a discussion of baptism and membership. Each story features a captivating illustration by Dona Park or real-life photos that assist in understanding. Lessons also involve a "do" portion, with action-items that provide a learning through doing approach. "Believing and Belonging" is designed as a year-long preparation for a decision about baptism and church membership. The Teacher's Edition includes tips and insights for teaching, as well as a guide for discerning next steps if the ability to choose baptism seems unclear.
"Believing and Belonging" is available for purchase at BrethrenPress.com.