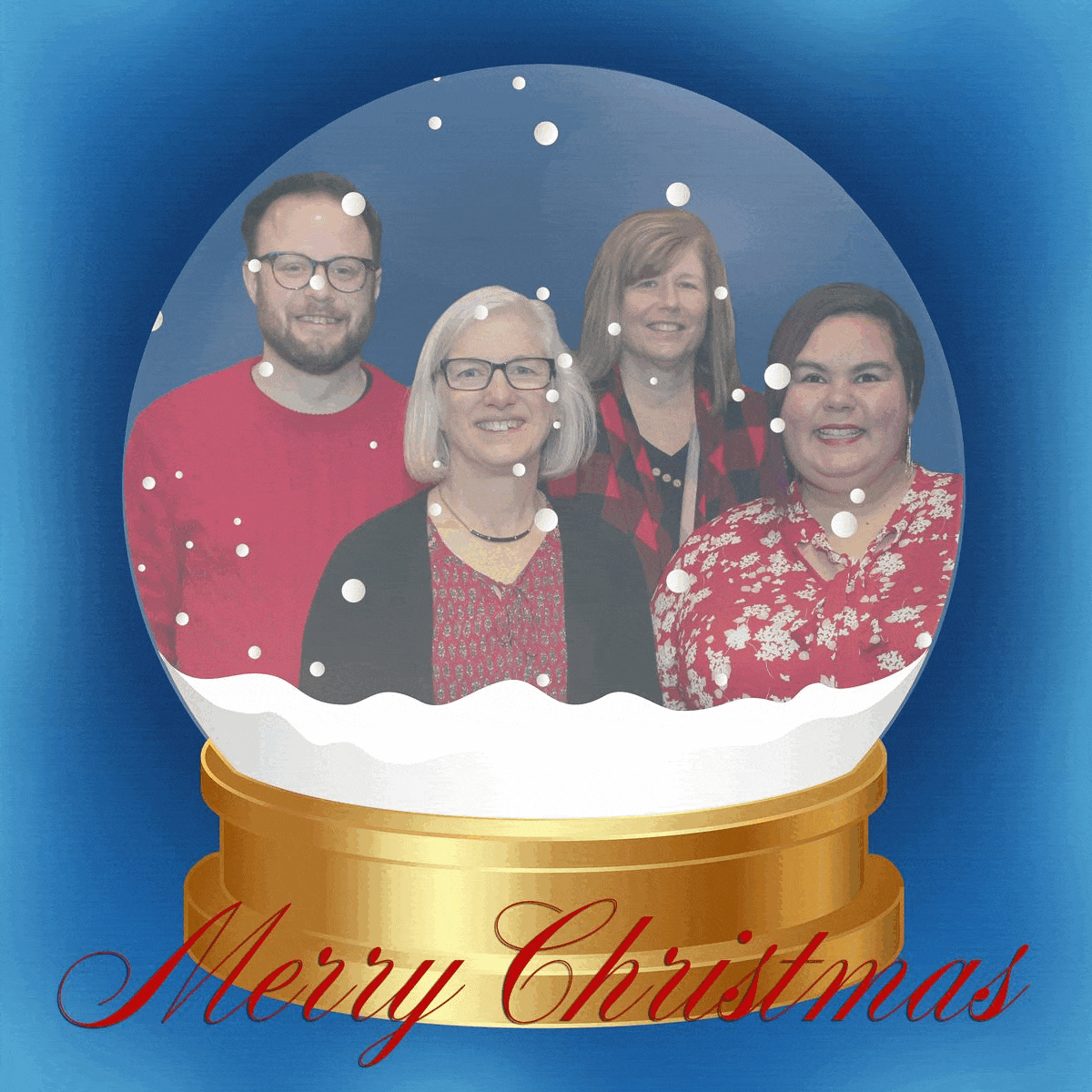 Merry Christmas from IMMC!
The angel said to them, "Do not be afraid; for see, I am bringing you good news of great joy for all the people: to you is born this day in the city of David a Savior, who is the Messiah, the Lord. This will be a sign for you: you will find a child wrapped in bands of cloth and lying in a manger." And suddenly there was with the angel a multitude of the heavenly host, praising God and saying, "Glory to God in the highest heaven, and on earth peace among those whom he favors!" (Luke 2:10-14)
In the busyness of the Advent and Christmas seasons, may your heart be filled with the hope, love, joy, and peace because we know that God dwells among us. And let us join with the angels in basking in the glory of God's work 2000 years ago and today.
Merry Christmas and Happy New Year from the staff of Indiana-Michigan Mennonite Conference: Joanne Gallardo, Sharon Yoder, Clayton Gladish, and Michelle Cabanaw.