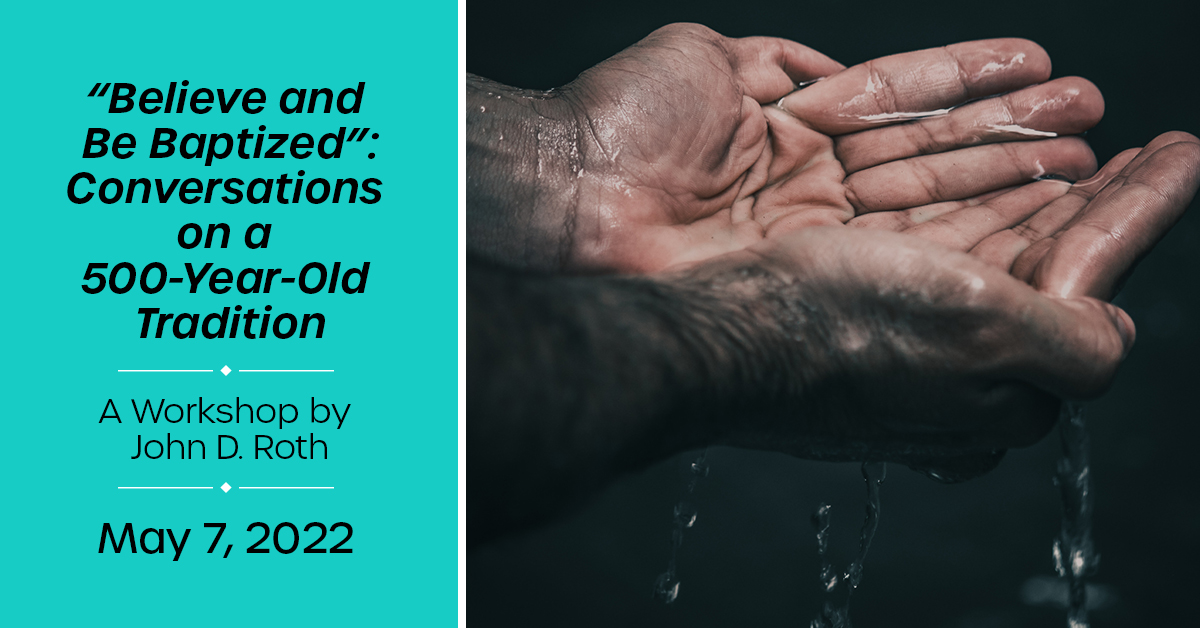 In 2025, Anabaptist-Mennonites around the world will commemorate the 500th anniversary of the first voluntary baptisms in Zurich, Switzerland, on January 21, 1525 that marked the symbolic beginning of the Anabaptist movement. In the five centuries since that event, adult—or believers—baptism continues to be a significant point of identity for Mennonites, Amish, Hutterites and other groups associated with the Anabaptist tradition. Yet despite its central importance, baptism has continued to generate a host of important questions in Anabaptist-Mennonite congregations.
Recently, representatives of the Mennonite World Conference, the Lutheran World Federation, and the Roman Catholic Pontifical Council for Promoting Christian Unity explored many of these questions in a groundbreaking five-year ecumenical conversation. Led by historian John D. Roth, this workshop will introduce participants to this Trilateral Dialogue and invite Mennonite participants to come to a deeper understanding of baptism through conversations with each other and with local Lutheran and Catholic clergy.
This workshop on Baptism in the Anabaptist-Mennonite tradition will be led by John D. Roth, in conversation with Mennonite pastors and lay leaders, the Lutheran-Mennonite-Roman Catholic Trilateral Dialogue ("Baptism and Incorporation into the Body of Christ, the Church"), and local Lutheran and Catholic clergy.
It will be held on May 7, 2022 at Waterford Mennonite Church from 9:30am to 2:30pm. There will also be a zoom option for those who would like to attend virtually. The workshop is free and includes lunch. Use the button below to register.
Please do not hesitate to contact the Indiana-Michigan Mennonite Conference Office with any questions.