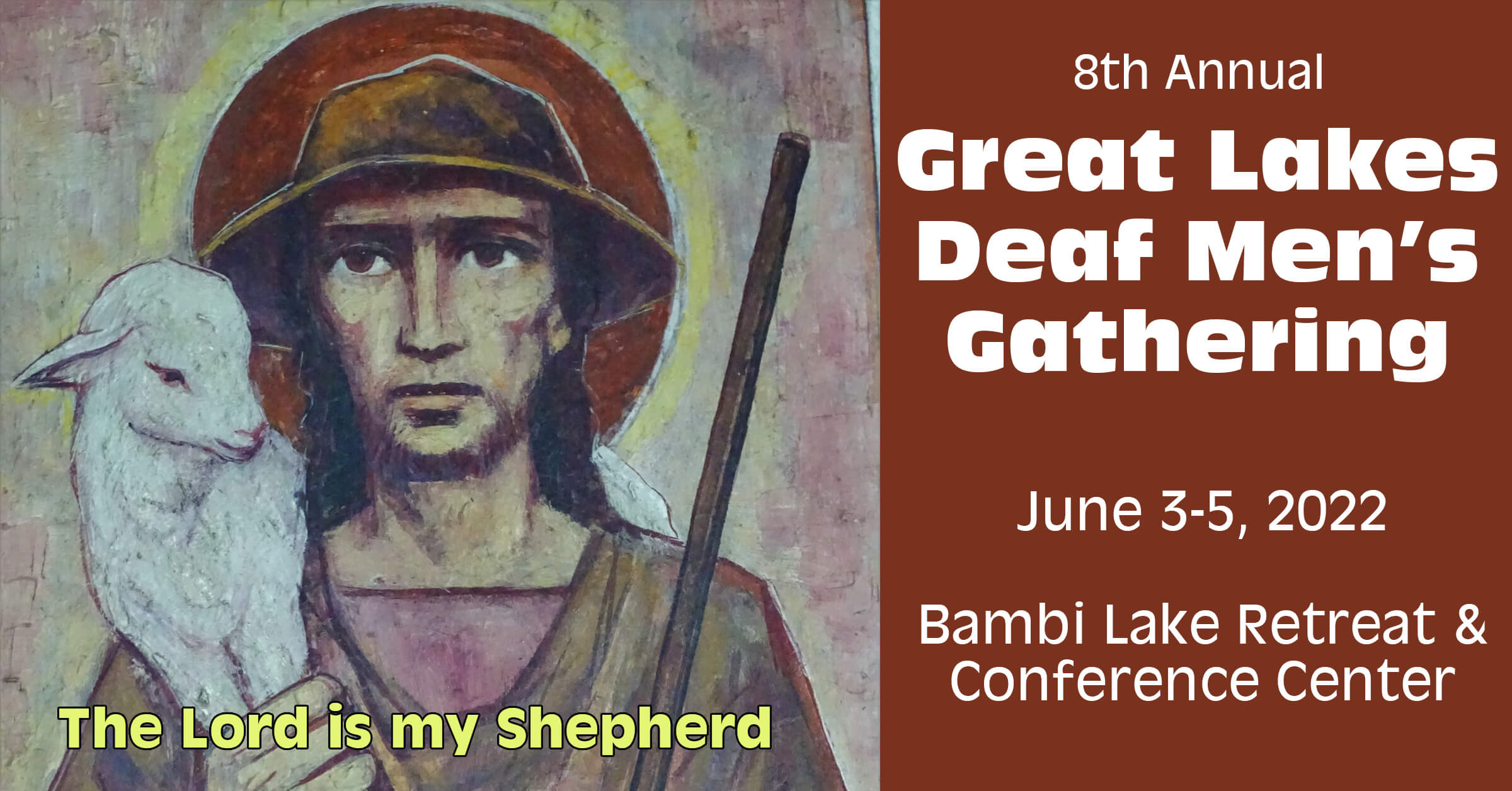 8th Annual Great Lakes Deaf Men's Gathering
Deaf men or hearing men who know ASL are welcome to the retreat on June 3-5, 2022 at Bambi Lake Conference Center Roscommon, MI. The theme is "The Lord is my Shepherd" and the featured speaker is Jerry Sanders.
For more information and to register, see this brochure.