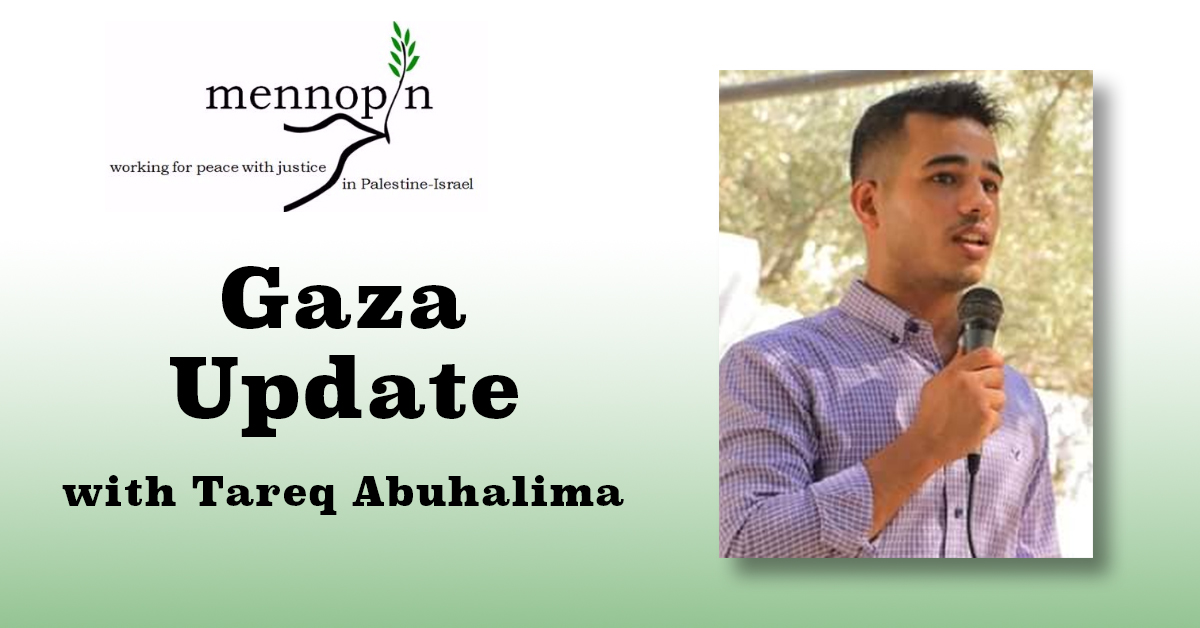 MennoPIN Gaza Update
On Saturday, November 11 at 10:00-11:00 a.m. EST, Mennonite Palestine Israel Network (MennoPIN) will host a Zoom conversation with Tareq Abuhalima of Gaza City and current graduate assistant at Bluffton University's The Lion and Lamb Peace Arts Center. Before beginning his graduate education at Bluffton University in January 2023, Tareq previously worked at Youth Vision Society in Gaza City as a project manager and served as MennoPIN's "Twinning with Gaza" Initiative Coordinator. He recently presented a seminar at the Mennonite Church USA Convention in Kansas City and will share about his experience of growing up in Gaza and give an update on the disastrous human toll of the current war.
If you would like to join, please contact the IMMC Office.