Summary of November 15 MLT Meeting
December 10, 2014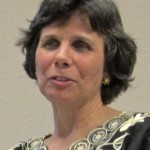 The Missional Leadership Team (MLT) met on November 15, 2014 at the Conference Office.  We welcomed Rebecca Kauffman, newly appointed replacement for Anita Miller's term, to our Team.  Others present were Jane Stoltzfus Buller (Moderator), Gene Hartman (Moderator-elect), Bob Yoder, George Thompson, Aimee Mayeda (part time via remote connection) and Dan Miller (Conference Pastor).
As a way of helping the Gifts Discernment Team (GDT), we used the newly developed Board Skills Matrix and noted the gifts and skills each member of the Board brings to the Board to make it a Team.  We are thankful for the skills and gifts represented around the table and trust God will provide what is needed for furthering God's dream in our world.  Bob led us in a devotional time using a resource developed by and for Goshen College Student Leaders in Spiritual Life.  We spent some time in prayer asking for God's presence to be our guide for the days' work.
Much of the day was used laying groundwork for decisions about how we will staff for the work and ministry of our conference. The goal is to be a responsible organization able to adapt to the changing religious, economic and cultural landscapes. We remain committed to our mission of "joyfully following Jesus" and cultivating a "missional imagination in every congregation." Guided by that mission we identified several priorities for the next several years: credentialing, connecting and celebrating. We are also stepping up to the challenge of spending fewer dollars. We aim to do this in fiscal year 2015-16 with a total staff FTE of 3.0 and a staffing budget of $200,000. This will be a reduction of 2.0 FTE and $100,000. This does mean some major work to get there, and in the end we anticipate a slimmer yet efficient staff concentrating on the identified priorities. A working group of Bob Yoder, Dirk Wolfer and Dan Miller are assigned to bring a proposal to the next MLT meeting. Pray for us as we continue to find our way.
Our Team is also coming to the completion of a review of Dan Miller's work as our Conference Pastor.  This is a timely review as we consider how we move forward for staffing needs.  We also heard a report from the Unity and Variance Discernment Group (UVDG).  They are feeling a sense of unity and purpose as they develop ways for us as a Conference of Congregations to listen to one another, speak our hearts, and discern together how we live together amidst differences that have the potential of dividing this particular Body of Christ.   And, finally, we listened to the MCT (Ministry Credentialing Team) report on their work, responding to their work as needed.
At the end of the day, we gave thanks for the presence of God in and among us.   We are your servants and are delighted to hear from you – your wisdom, affirmation, and your questioning reflections.  May God bless you in your ministry and relationships as you ….'joyfully follow Jesus'.
Summary by Jane Stoltzfus Buller