Groundbreaking at The Hermitage
August 14, 2019
Two dozen people gathered for a groundbreaking service for a new staff residence at The Hermitage Community, a contemplative retreat center near Three Rivers, Mi, on Saturday, August 3.
The participants declared that "This house is to be a shelter for all who will live within its walls for years to come."
The home will be constructed as a "green home" using straw and clay for 12-inch walls, clay flooring with radiant heat, and ultimately, solar energy.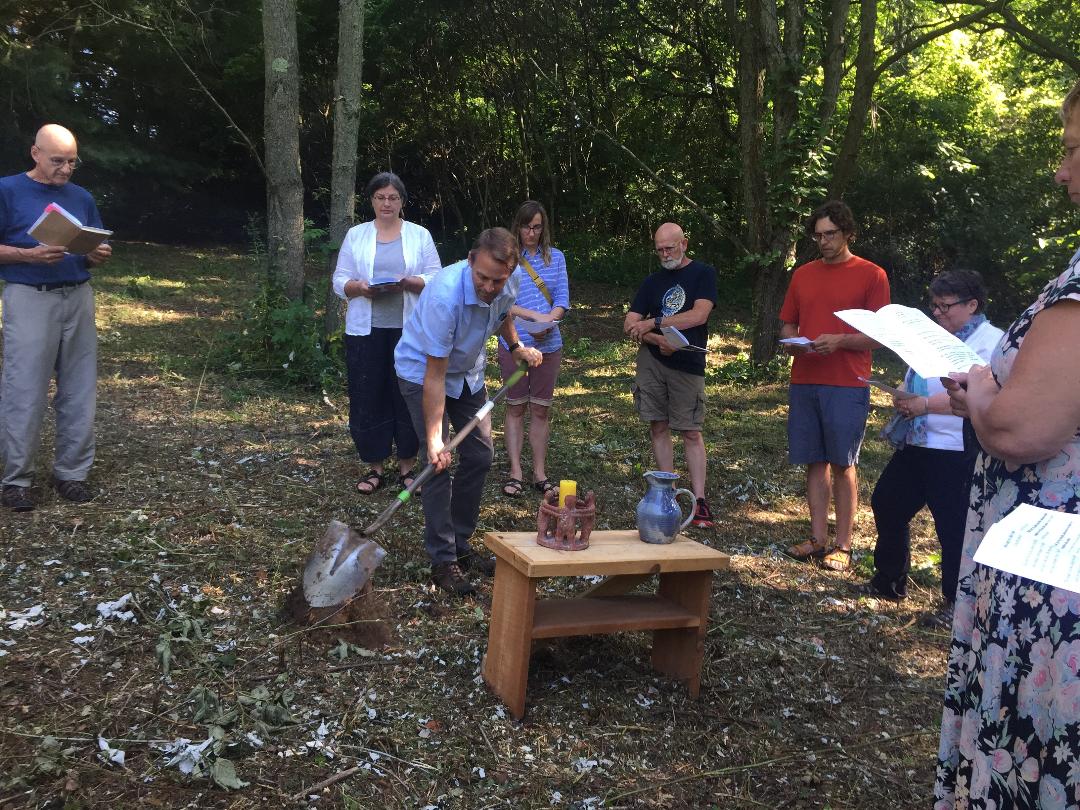 David Wenger, a member of The Hermitage residential community, plunges the shovel into the land where a new "green home" will be constructed. Photo credit: Kevin Driedger
 After the Enbridge added a new pipeline crossing the Hermitage land, the board and the staff committed themselves to reducing dependence on oil and oil-derivatives in the daily operation of The Hermitage.
According to Naomi Wenger, a member of The Hermitage residential community, "The vision for the new house is to continue to move toward eco-harmony on The Hermitage land and build with a preference for ecological performance and biological compatibility," Wenger said. "We expect that the house will stand approximately 300 years and when its usefulness is ended, it can simply be returned to the earth without creating a toxic waste area."
Construction is expected to take several months with staff moving in late summer 2020.
The Hermitage Community is an affiliate of the Indiana-Michigan Mennonite Conference.
s.