Cultivating congregational generosity
October 29, 2012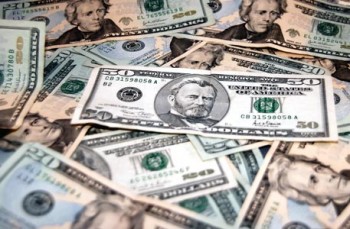 Stewardship programs in churches often struggle to find a balance between numbers, budgets, and the tithing principle on one hand, and on spiritual journeys and acts of worship on the other. A seminar sponsored by The Lake Institute and Everence proposes a joining of these emphases by creating a culture of generosity in congregations. This two-day seminar, held at Everence in Goshen, IN, September 7-8, included interactive presentations and dialogue within congregational teams that centered on material from a manual of nine topics on stewardship. Teams from College Mennonite, Yellow Creek, and Kern Road participated in the event.
Of the topics discussed, several stand out as particularly helpful in creating the desired culture. First, the idea of a money biography helps one understand the influences of family history, church life, and our culture on money and giving. The more transparent we are about our experience and the better we understand the psychology of our behavior, the easier it will be to generate a culture of generosity. In addition, we need to explore demographic variations in attitudes toward resource use. Do we change as we age, and, if so, do we adopt the characteristics of the generations before us? In short, no one is an island unto themselves with independent beliefs and practices. We are on our Christian journey together as congregations in process seeking to faithfully integrate our spiritual and material lives.
Another important topic of discussion was the importance of clarity of mission and the degree to which generosity is inspired by well-articulated needs rather than an internal desire to give. This is of particular importance as the competition for donated dollars and the technology of giving expand. While congregations may not be skilled at marketing, there is much that can be done to help congregants see the connection between their core mission and the need for resources to carry out that mission.
It was clear from our time together that there is a need for congregations to intentionally explore what their culture of giving is and what it might become. If increasing numbers of congregations join in this exploration it will be possible to generate more informative case examples, research data that goes beyond descriptive numbers, and, most importantly, a culture that provides resources which flow from both the heart and the mind.
By Jim Halteman, Kern Road Mennonite Church
For more information about upcoming seminars, contact your Everence church relations representative. You can find your representative at www.everence.com or call (800) 348-7468.